Home > Services > Veterans


Veterans Services

Veterans Services helps assist veterans, dependents of veterans, and surviving dependents of veterans in applying for VA benefits to which they may be entitled. Union County Veterans Services Officers are accredited by the Oregon Department of Veterans Affairs.


Benefits

Help advocate for veterans and their families.

Understand the challenges and opportunities that confront veterans, their spouses, and their children.

Assist with accessing resources like education benefits, employment assistance, financial assistance, home loans, and support groups.


Community Impact

CHD Veterans Services is proudly giving back to veterans and their families who have sacrificed for us all.


Services and Programs

Brian Blais
Veterans Services Officer

Brian is a military veteran and 2017 graduate of Eastern Oregon University. He understands the challenges veterans and their families face in Eastern Oregon. His goal is to help all veterans and their families in Union County obtain all the benefits they are entitled to. Brian leads the CHD Veterans Services team and puts on a number of events each year for veterans and their families.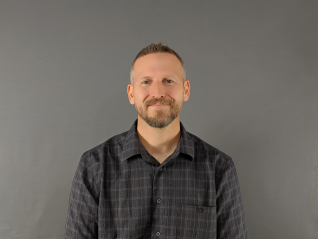 Learn More
CHD is dedicated to working for healthy communities.

© 2022 Center for Human Development, Inc. All rights reserved.

Browser Compatibility
CHD Contact Info

Center for Human Development, Inc.
2301 Cove Avenue
La Grande, OR 97850
541-962-8800
In order to receive government funding, the Center for Human Development, Inc. (CHD) is required by state and county policies to charge for services it provides to the public. However no one will be denied clinical services because of an inability to pay. CHD does not discriminate on the basis of race, sex, religion, national origin, family status, age or disability. For further information on this policy contact Human Relations, 541-962-8811 or TTY 1-800-735-2900 or 711.

The Center for Human Development, Inc. is a Tobacco-Free Zone. Oregon law prohibits the use of all tobacco products in CHD buildings and on CHD property. OAR 515.051.0065