Home > Services > Public Health


Public Health

Center for Human Development, Inc., provides programs and services that maintain and improve public health in Union County. Public Health focuses on the health of the population as a whole. Our efforts to improve the health of the entire community include family planning, home visiting programs for children and their families, communicable disease prevention and treatment, immunizations, WIC-nutritional program, adolescent health, emergency preparedness and response, among others. CHD provides many of these public health services on behalf of Union County that fulfill their responsibility to protect and promote the health of Union County residents.


Benefits

In 2018, the WIC program supported 1,066 Union County women, infants, and children in achieving optimal nutrition. These WIC participants supported our local economy by spending $408,977 at participating local stores and $6,612 with local farmers through the Farm Direct Nutrition Program.

In 2017, the Oregon Healthy Teens Survey showed that the perception risk of drinking alcohol, smoking cigarettes, and using other drugs has increased significantly when compared to 2015 among Union County youth and parents. The less risky a student believes it is to use, the more at risk they are for using; and parental attitudes influence the attitudes and behavior of their children. CHD's public health Prevention & Education Program works closely with our partners on drug-free communities activities that are changing these perceptions in our community.

Sexually Transmitted Infections (STIs) accounted for 57% of all reportable diseases in Union County for 2018. Chlamydia was the most frequently reported STI constituting 91% of all reported STIs. Chlamydia had been on the rise in Union County; however, there was a 30% decrease in cases from 2017. CHD's efforts to educate the community on how to prevent the transmission of this disease and effectively investigating cases and their contacts contributes to this downward trend.


Community Impact

Public health programs and services create many impacts on the community. When we are doing our job well, you may not even realize your health was protected by the work we do. Restaurant inspections protect Union County residents from diseases like foodborne illnesses. Water systems monitoring helps make sure your drinking water is safe. Immunizations protect everyone by helping keep diseases at bay in the community. Communicable disease investigation and treatment helps keep the impact of diseases at a minimum by reducing their occurrence and making it less likely they will spread. Prevention and education work focuses on creating an environment in our community where making the healthiest choice is easy. All of this work helps create a healthier Union County.


Services and Programs

Carrie Brogoitti
Public Health Administrator

Carrie Brogoitti, MPH, joined the CHD in August 2008. She provides leadership and oversight for local health department functions and services at CHD on behalf of Union County's public health authority. She assures the delivery of core public health services and supported the organization in becoming an Accredited Health Department in 2017. Prior to joining CHD, she worked for over ten years in health-related service delivery and fundraising for a number of health and social service organizations. She earned a Master of Public Health degree in 2004 from San Francisco State University and a Bachelor of Arts in English from the University of Oregon in 1997.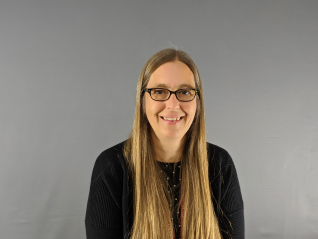 CHD is dedicated to working for healthy communities.

© 2023 Center for Human Development, Inc. All rights reserved.

Browser Compatibility
CHD Contact Info

Center for Human Development, Inc.
2301 Cove Avenue
La Grande, OR 97850
541-962-8800
In order to receive government funding, the Center for Human Development, Inc. (CHD) is required by state and county policies to charge for services it provides to the public. However no one will be denied clinical services because of an inability to pay. CHD does not discriminate on the basis of race, sex, religion, national origin, family status, age or disability. For further information on this policy contact Human Relations, 541-962-8811 or TTY 1-800-735-2900 or 711.

The Center for Human Development, Inc. is a Tobacco-Free Zone. Oregon law prohibits the use of all tobacco products in CHD buildings and on CHD property. OAR 515.051.0065